During the second touchdown rehearsal (TD1-R1-A), we captured a sequential set of images as the spacecraft reached the point of lowest altitude and then began to rise (Figure 1). The spacecraft reached the lowest altitude of 22.3m above the surface of Ryugu on October 15, 2018 at 22:44 JST.
For more information, visit: Hayabusa2 project website.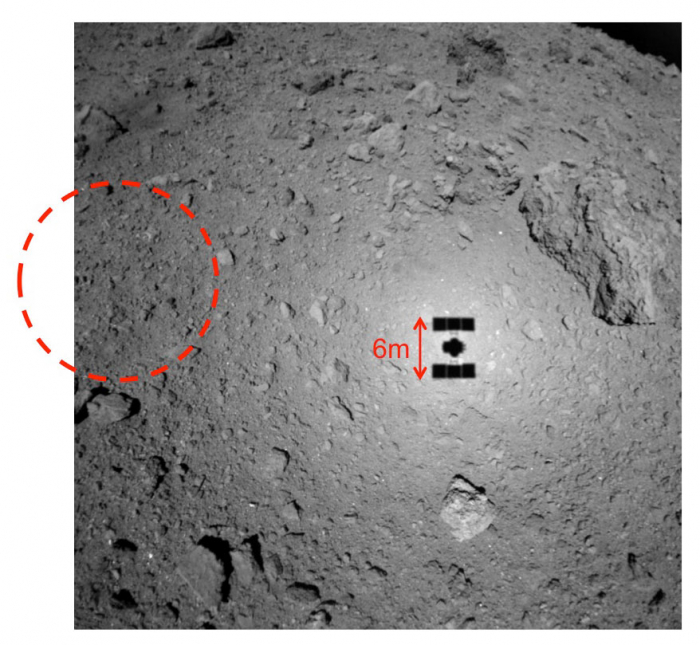 ※: Please use the displayed credit when reproducing these images. In the case where an abbreviated form is necessary, please write "JAXA, University of Tokyo & collaborators".