When Hayabusa2 descended towards Ryugu for the MINERVA-II1 deployment operation, the ONC-T (Optical Navigation Camera - Telescopic) captured images at the highest resolution to date.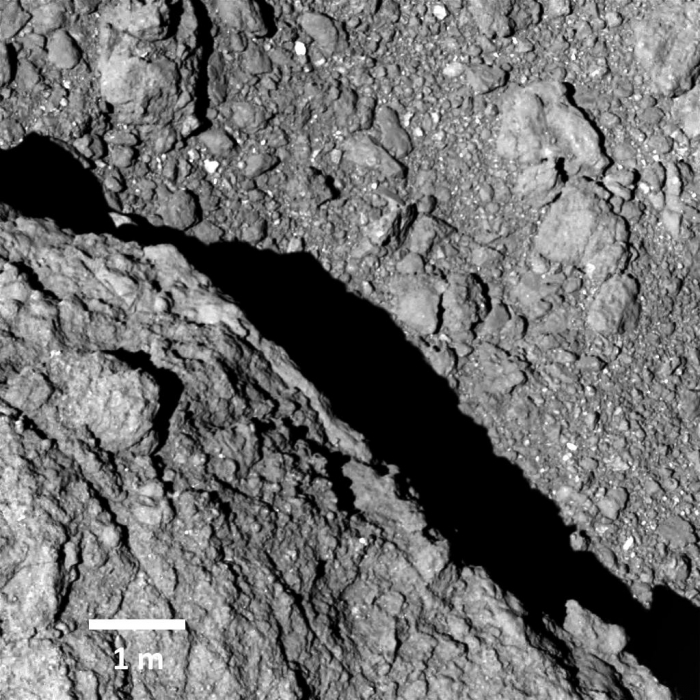 This next figure shows the location of Figure 1 on Ryugu.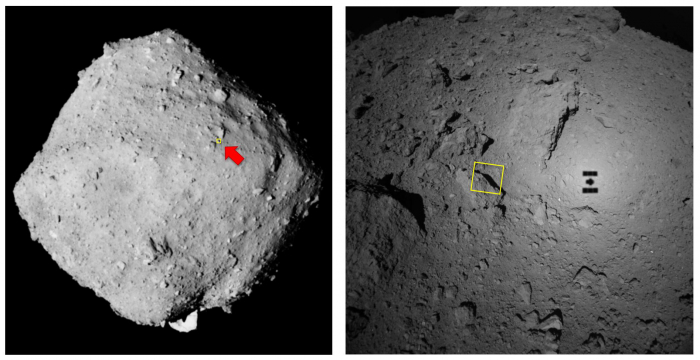 Note: Highest resolution image obtained by Hayabusa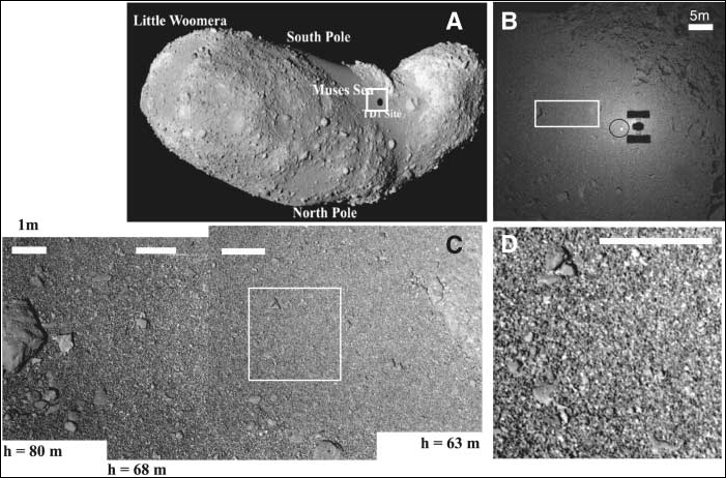 ※ Please use the displayed credit when reproducing these images. In the case where an abbreviated form is necessary, please write "JAXA, University of Tokyo & collaborators".