Place names for locations on the surface of Ryugu were discussed by Division F (Planetary Systems and Bioastronomy) of the International Astronomical Union (IAU) Working Group for Planetary System Nomenclature (hereafter IAU WG) and approved in December 2018.
Figure 1 shows a map of Ryugu with the place names labelled. Additionally, Figure 2 shows the location of the places on images of Ryugu taken from four different directions. In these figures, the north pole of Ryugu is at the image top. Please keep in mind that the north pole of Ryugu is in the same direction as the south pole on Earth, as Ryugu rotates in the opposite direction.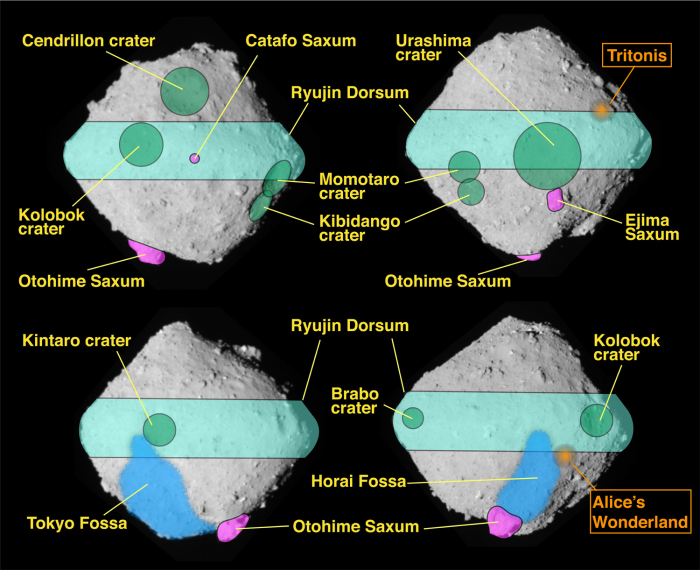 Please visit Hayabusa2 Project site for more details.