This autumn, three grains from asteroid Ryugu that were returned by the Hayabusa2 mission went on public display in Europe. One grain can be seen at the Science Museum in London (UK), and two grains are being exhibited at Cité de l'espace in Toulouse (France).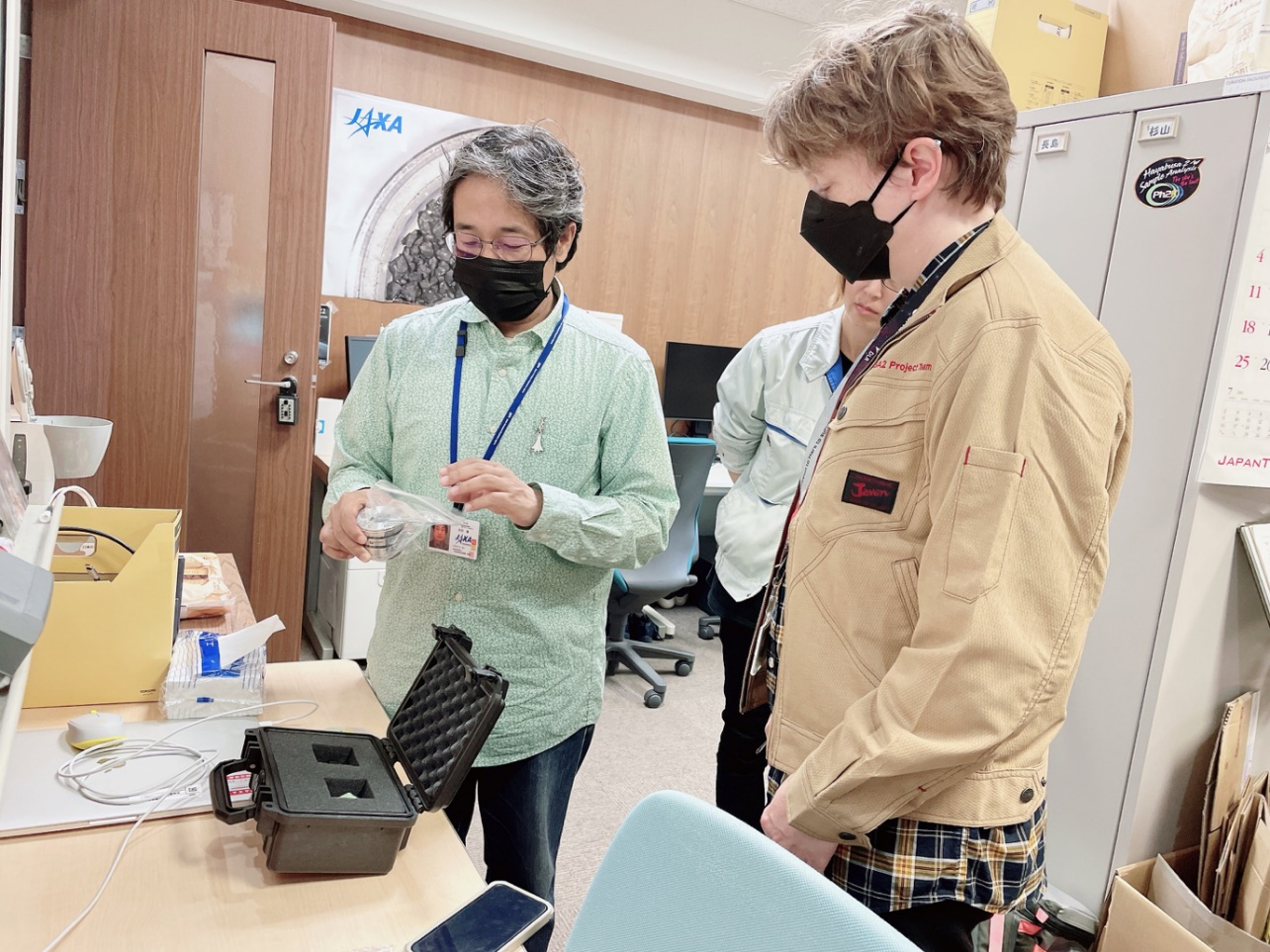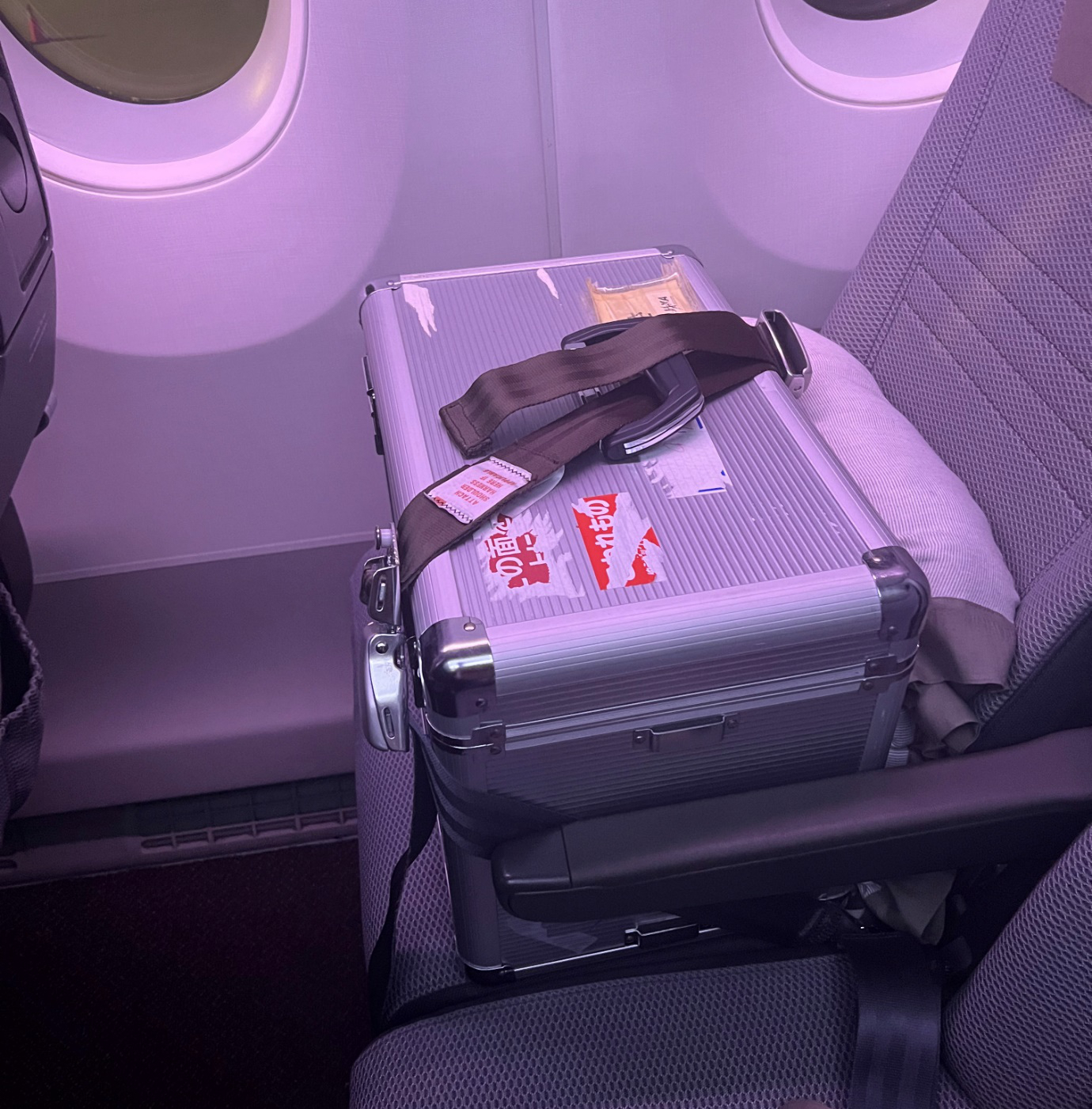 Cité de l'espace initially opened a temporary exhibit space at the museum at the start of September to coincide with Japan playing in the Rugby World Cup in Toulouse. ISAS Deputy Director General Fujimoto Masaki and JAXA Space Education Director Kate Kitagawa visited Toulouse to meet rugby and space fans!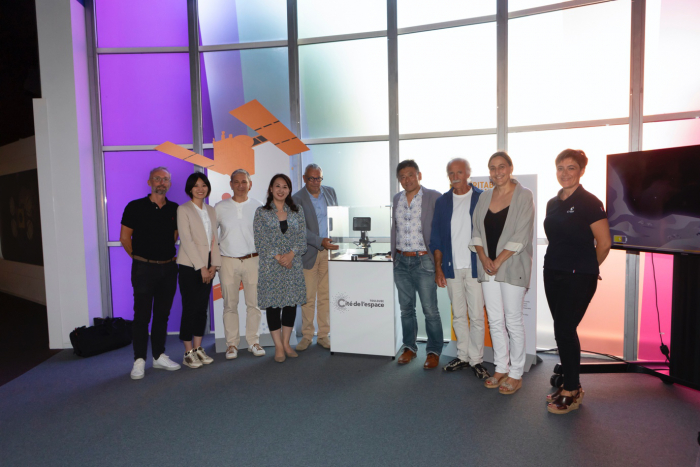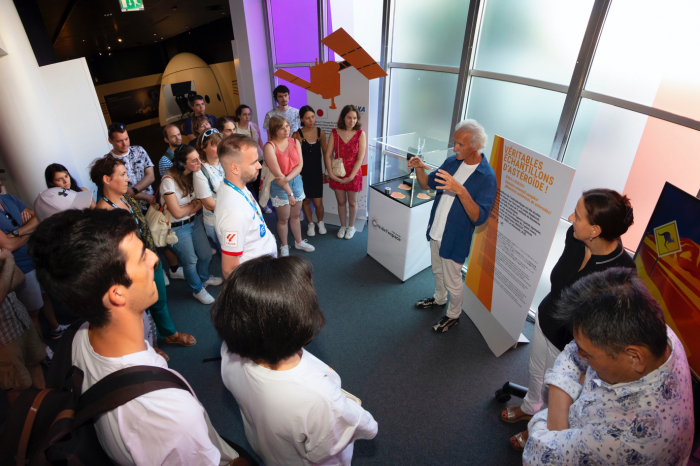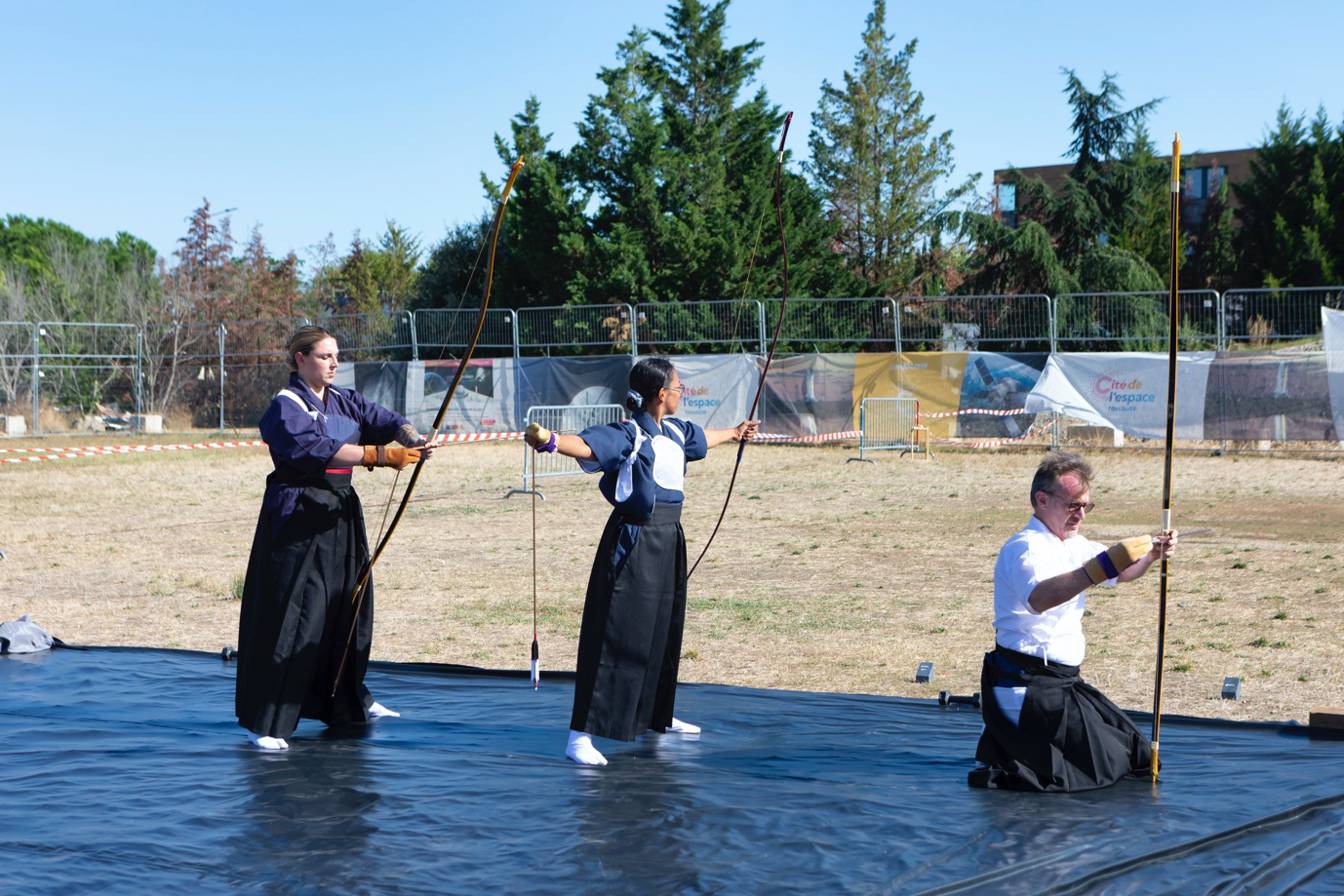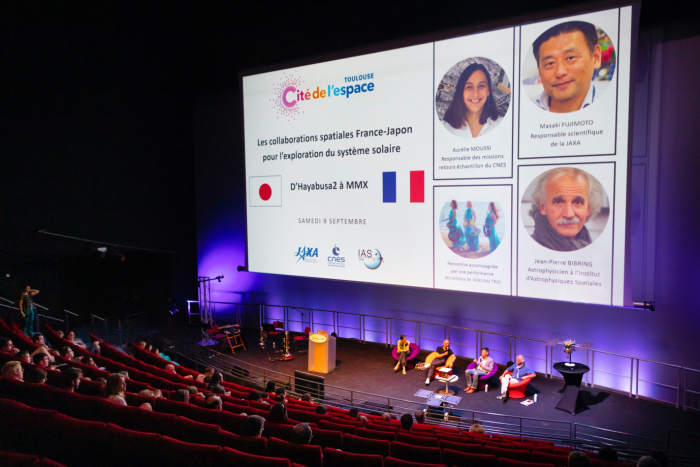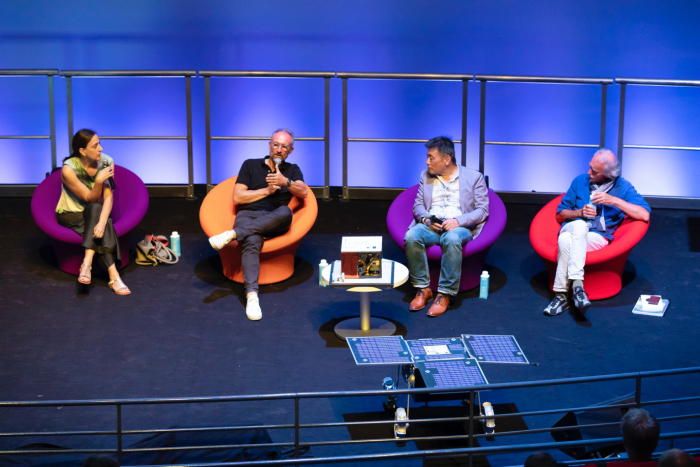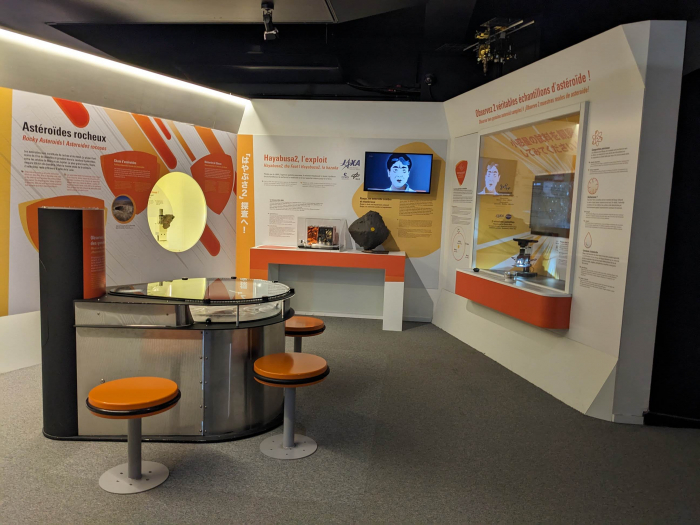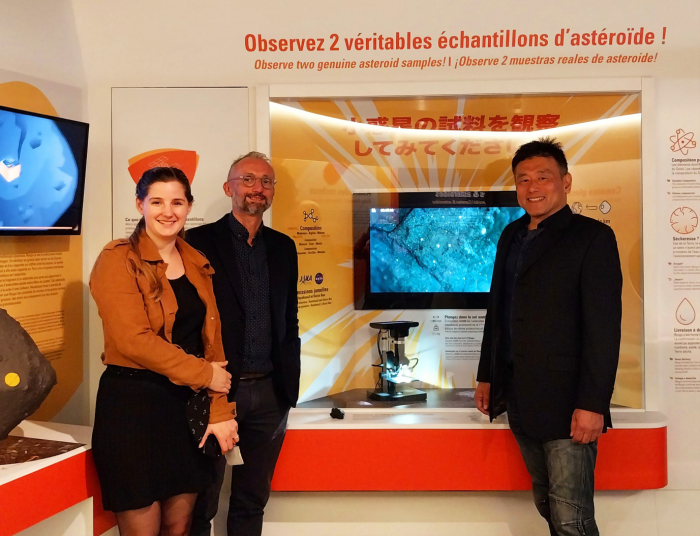 The exhibit at the Science Museum in London also opened in September. The team sent us photographs of the preparation to display the Ryugu grain inside the Facility-to-Facility Transfer Container, alongside a 1:20 scale model of the Hayabusa2 spacecraft that we had delivered from JAXA.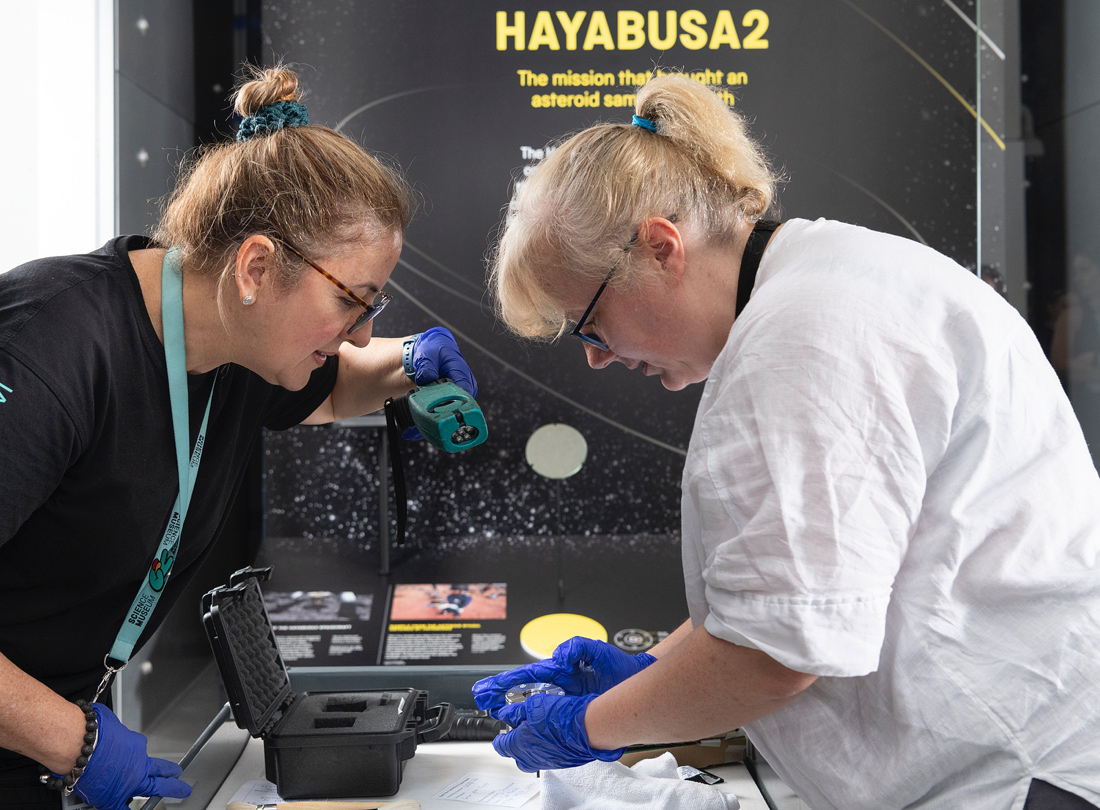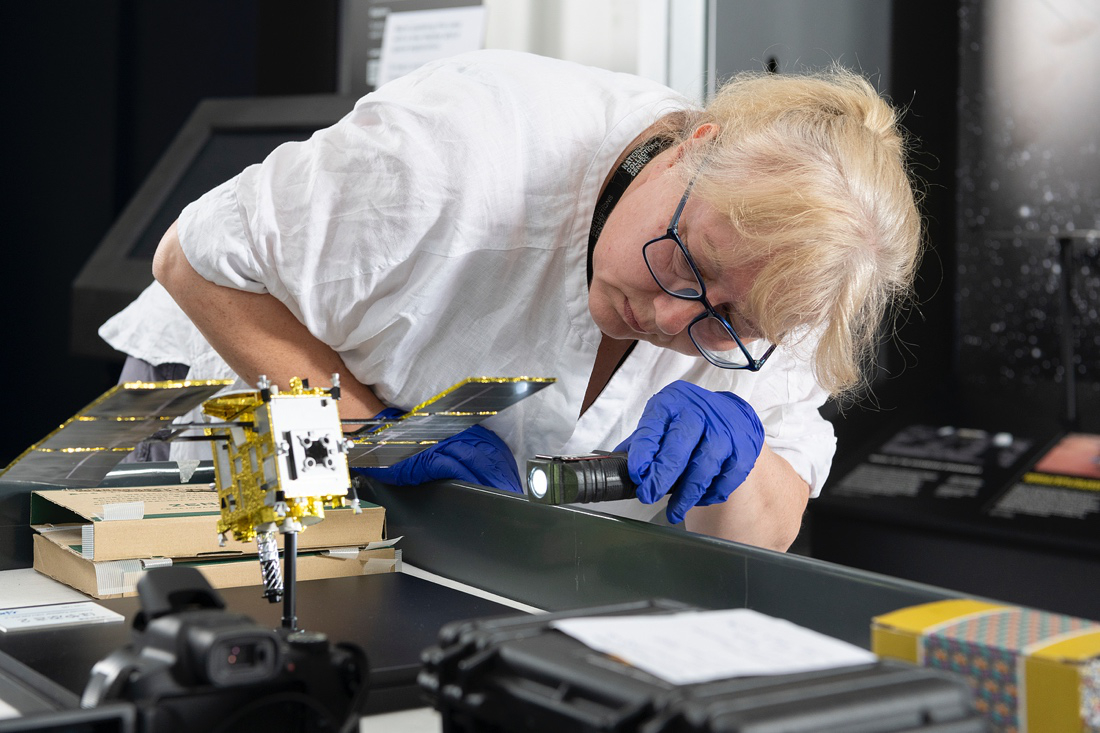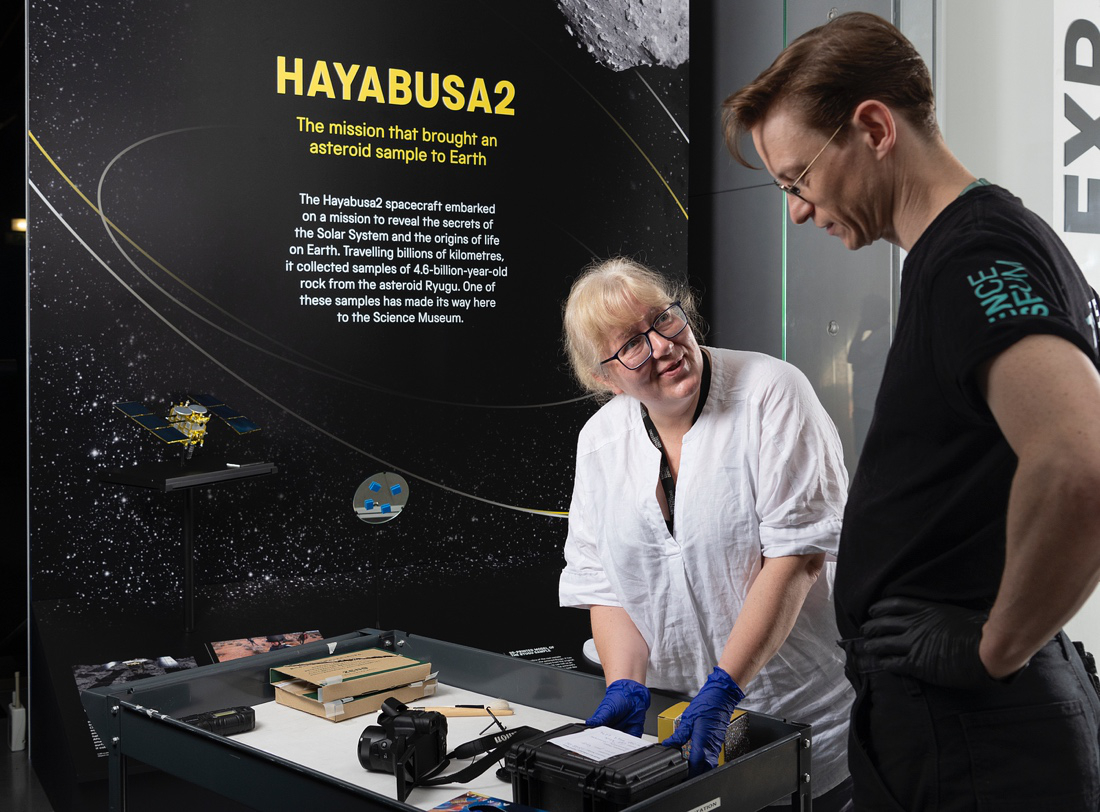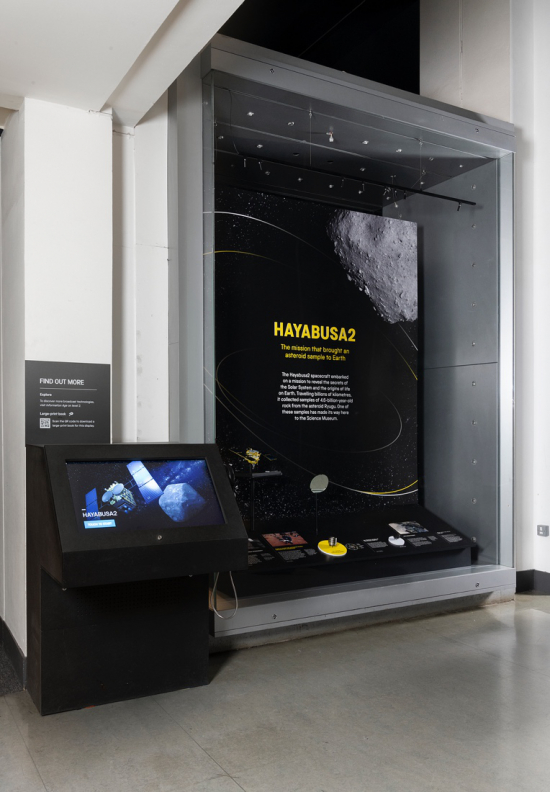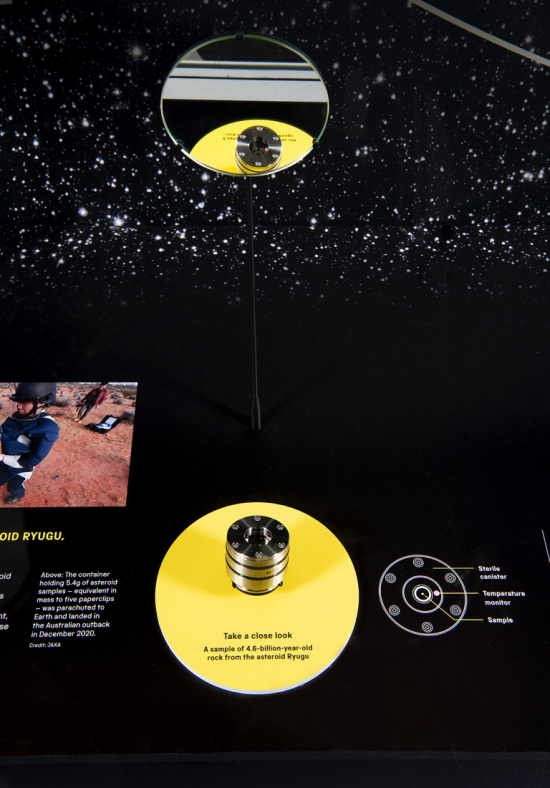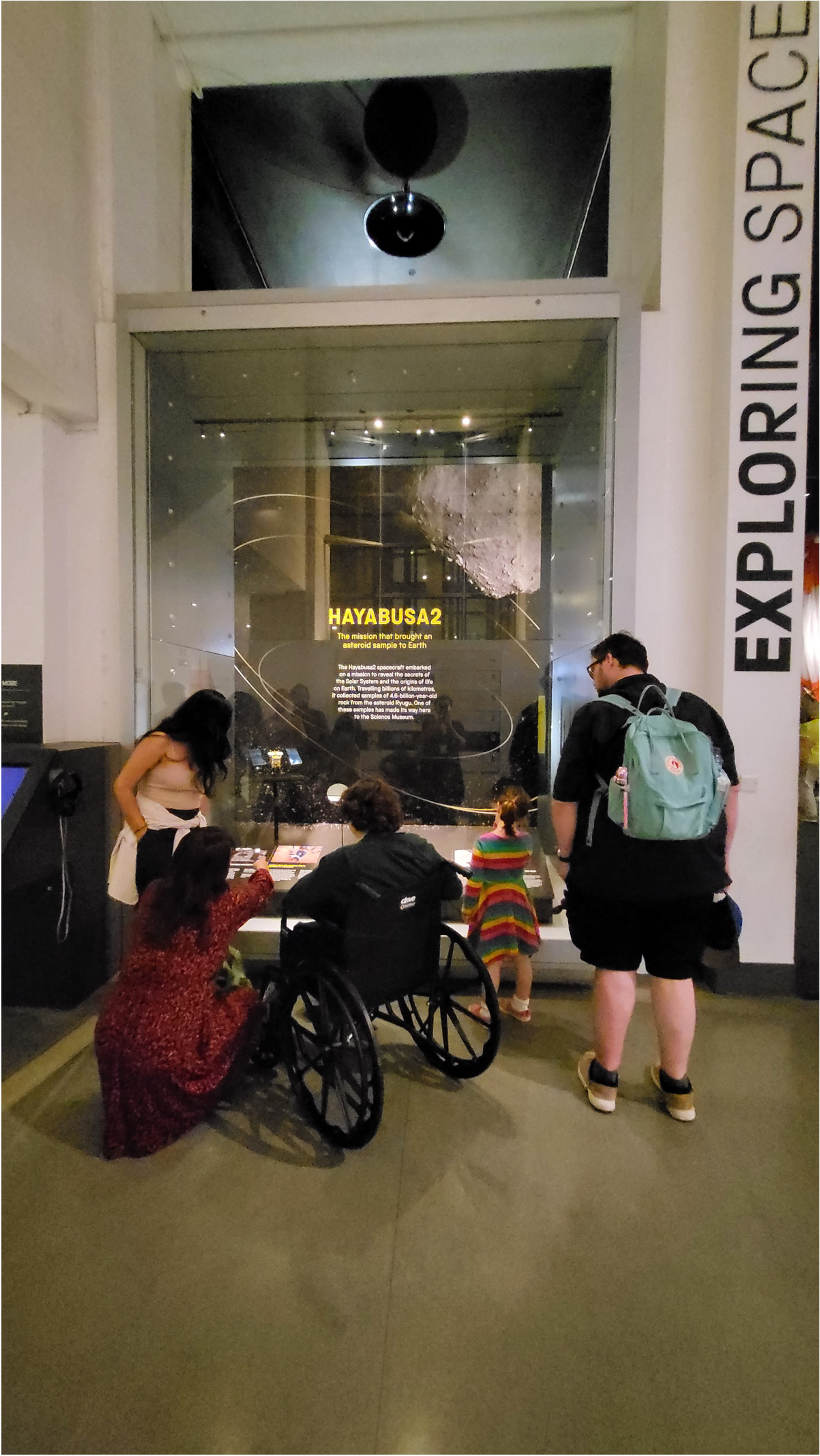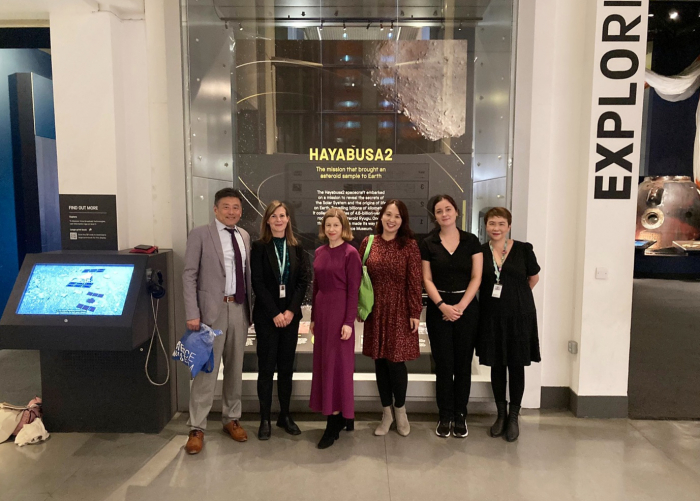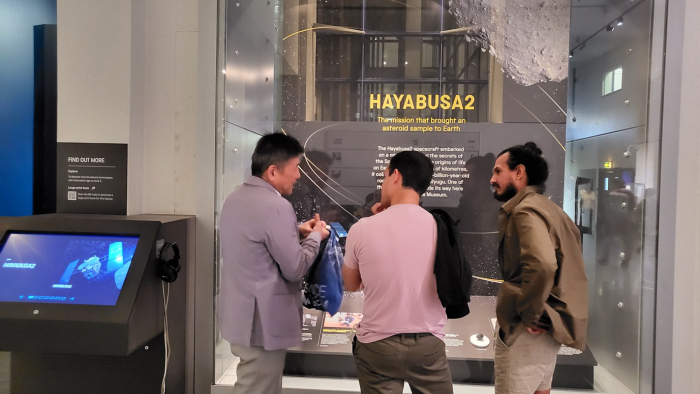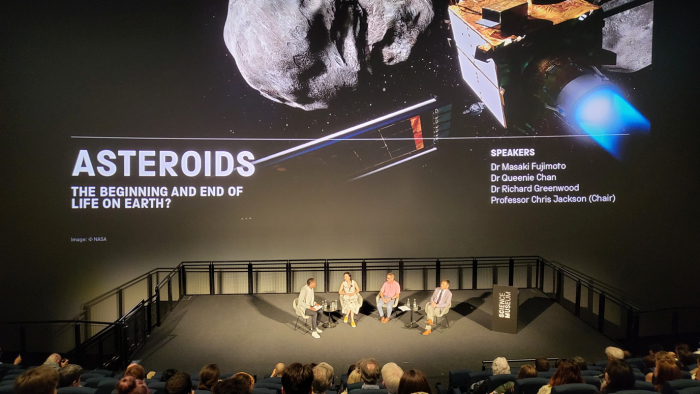 The two exhibits in Toulouse and London are beautiful displays, with a plethora of information about the Hayabusa2 mission and asteroids. We are grateful to the wonderful teams at Cité de l'espace and the Science Museum for their enthusiasm and care in constructing these incredible unique experiences. The asteroid Ryugu grains will be on display at both locations through much of 2024, so please visit if you can!
Links
(2023/11/10)