(DESTINY⁺ : Demonstration and Experiment of Space Technology for INterplanetary voYage with Phaethon fLyby and dUst Science)
On November 11, 2020, the German Aerospace Center (DLR) and the Japan Aerospace Exploration Agency (JAXA) have agreed to cooperate in the development of DESTINY⁺. Dr. Hitoshi Kuninaka, Vice President of JAXA and Dr. Walther Pelzer, Executive Board Members of DLR signed the Implementing Arrangement (IA) stating the cooperation.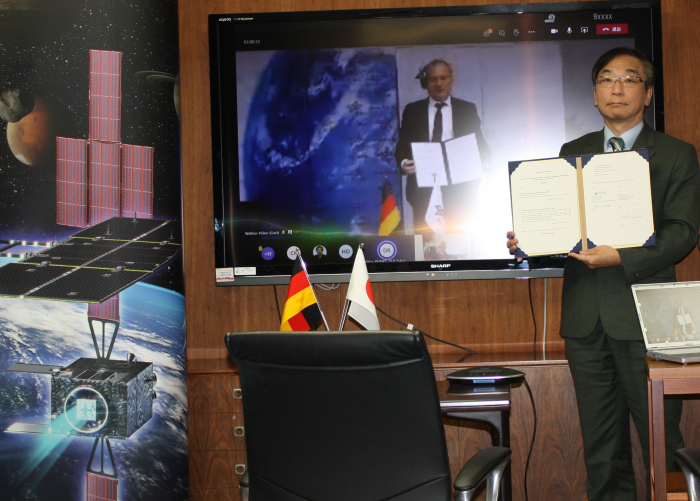 Combining science and engineering, DESTINY⁺ aims to realize; high speed flyby tracking imaging of the Geminids meteor shower parent body Phaethon, clarifying the facts of meteor shower parent body which is the origin of the dusts and the nature of dusts that are considered to be key sources of organic compounds to Earth by in-situ analyses of interplanetary and interstellar dusts, and demonstrating the technologies of small deep space explorer using Epsilon size rocket and ion engine.
The IA stipulates that DLR will provide one of the main scientific instruments DDA (DESTINY⁺ Dust Analyzer), and JAXA will have the DDA onboard the explorer and flyby the asteroid Phaethon.