The Japan Aerospace Exploration Agency (JAXA) and CNES have agreed on cooperative activities regarding concept studies for LiteBIRD, which has been selected as a JAXA strategic large mission. To promote this cooperation, Dr. Philippe Baptiste, Chairman & CEO of CNES, and Dr. YAMAKAWA Hiroshi, President of JAXA, have signed the Implementing Arrangement at the 72nd International Astronautical Congress (IAC) that was held in Dubai, United Arab Emirates on October 27, 2021.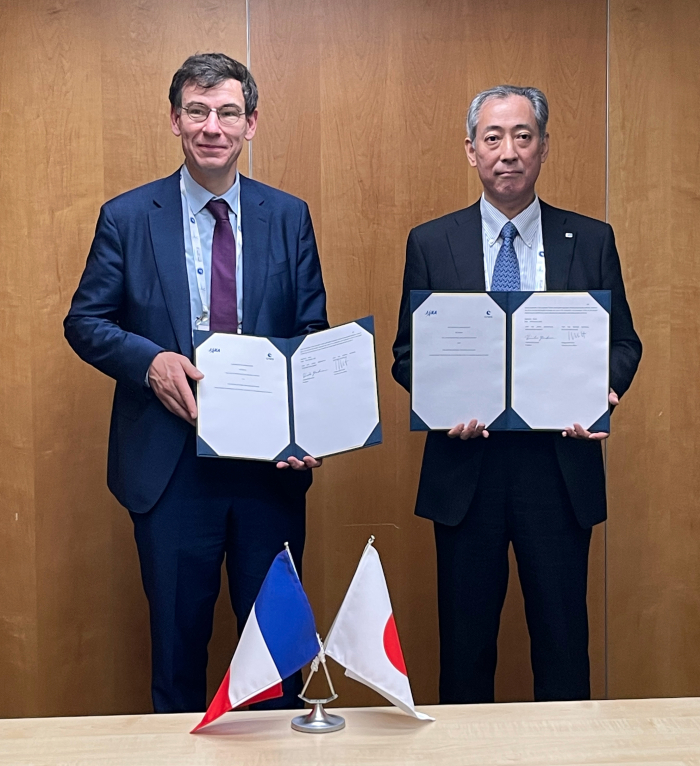 The LiteBIRD mission aims to find observational evidence for cosmic inflation, which is considered to occur at the birth of Universe, by detecting the presence of primordial gravitational waves generated during cosmic inflation through high sensitivity polarization measurements of the cosmic microwave background (CMB).
CNES is a leading organization for European LiteBIRD contributions, and the studies of the onboard equipment and mission science will be able to take full advantage of the opportunity of the Implementing Arrangement.
More detail on LiteBIRD:
https://www.isas.jaxa.jp/en/missions/spacecraft/future/litebird.html