Message from OB/OG
Admissions:Message from OB/OG
Yasuyoshi Hisamoto
Graduation Year: 2014
Research theme in graduate school: CW Beam Characterization of a Hyperthermal Atomic Oxygen Source using ECR Discharge and Ion Surface Neutralization
Current job: Space Technology Directorate I, Japan Aerospace Exploration Agency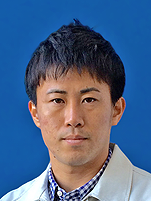 ISAS explores the frontiers of space science and has a great research environment. Faculty members share their experiences in missions in their class. It is an excellent environment. Whether students can capitalize on this environment depends on whether they can think and act by themselves. Therefore, SOKENDAI is suitable for students who are aggressive and love a challenge.
When I was a graduate student, asteroid explorer "HAYABUSA" was returning to the Earth and I was involved in explorer operation for one year. Based on experience in SOKENDAI, I decided to be involved in big space missions and I got a job in JAXA after graduation.
I was engaged in utilization promotion activity of satellite and satellite operation, and now, I am engaged in a satellite development project. Now, I work in the same team with a professor in ISAS who provided guidance to me in SOKENDAI.
Masashi Miura
Graduation Year: 2012
Research theme in graduate school: Research on guidance and control system of air launch rockets
Current job: Research associate in the Department of Mechanical and Aerospace Engineering, the Graduate School of Engineering, Tottori University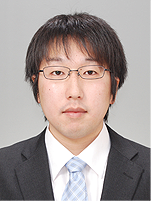 School life in ISAS as a student in SOKENDAI provided me many opportunities for learning and self-development. We can receive guidance from faculty members in the front line of space missions and be involved in practical experience including the launching of rockets and satellite operation. And we can meet other diverse and exciting students through "Kimission" and "Voluntary Seminars". Now, I'm involved in research on control engineering and creativity development at Tottori University. Learning and networking skills obtained in ISAS greatly help my activities. Recently, I launched a university-initiated venture with ex-classmates in ISAS. To improve an opportunity, a self-driven attitude and tackling challenges are required. If you have them, I recommend you enter the Department of Space and Astronautical Science at SOKENDAI. There are many opportunities. I'm looking forward to your learning and success.
Hanae Inami
Graduation Year: 2012
Research theme in graduate school: The Properties of Starbursts in Local Infrared Luminous Galaxies (title of the doctoral dissertation)
Current job: Assistant professor at the Hiroshima Astrophysical Science Center, Hiroshima University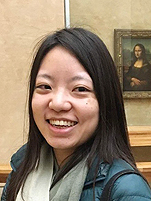 I decided to start my career at SOKENDAI because I hoped to be involved in cutting-edge research at the earliest possible opportunity. Indeed, I worked with scientists who had been active in astronomical fields all over the world and this kept my motivation high and made my research life at SOKENDAI very fruitful. The research environment at SOKENDAI was already favorable, but I became more ambitious and wanted to challenge myself outside of Japan. While still being an official student at SOKENDA, I got a visiting student position at the California Institute of Technology in the USA and spent about three and a half years there. Even though I was away from Japan, SOKENDAI helped and supported me, which greatly facilitated my work in the USA. This experience overseas helped me to widely expand my scientific interests and carry on my career. It gave me more opportunities to continue my research abroad --- After being a postdoc in Arizona (USA) and Lyon (France), now I am working at Hiroshima University as an assistant professor. SOKENDAI is the graduate school that will help you to explore your potential and capabilities if you are willing to put in the effort. If you want to challenge yourself, SOKENDAI is the place for you.