Event
---
GREAT2 manga published on "Sora no Tobira(Portal to Space)"
On the website of the Space Education Center, there is a corner called "Soratobi", and in that corner there is a manga corner called "Sora☆Tomo". The GREAT2 version has been published.
The original article can be downloaded from the following link (other website).
Sora no Tobira 063 2023 Spring (only Japanese)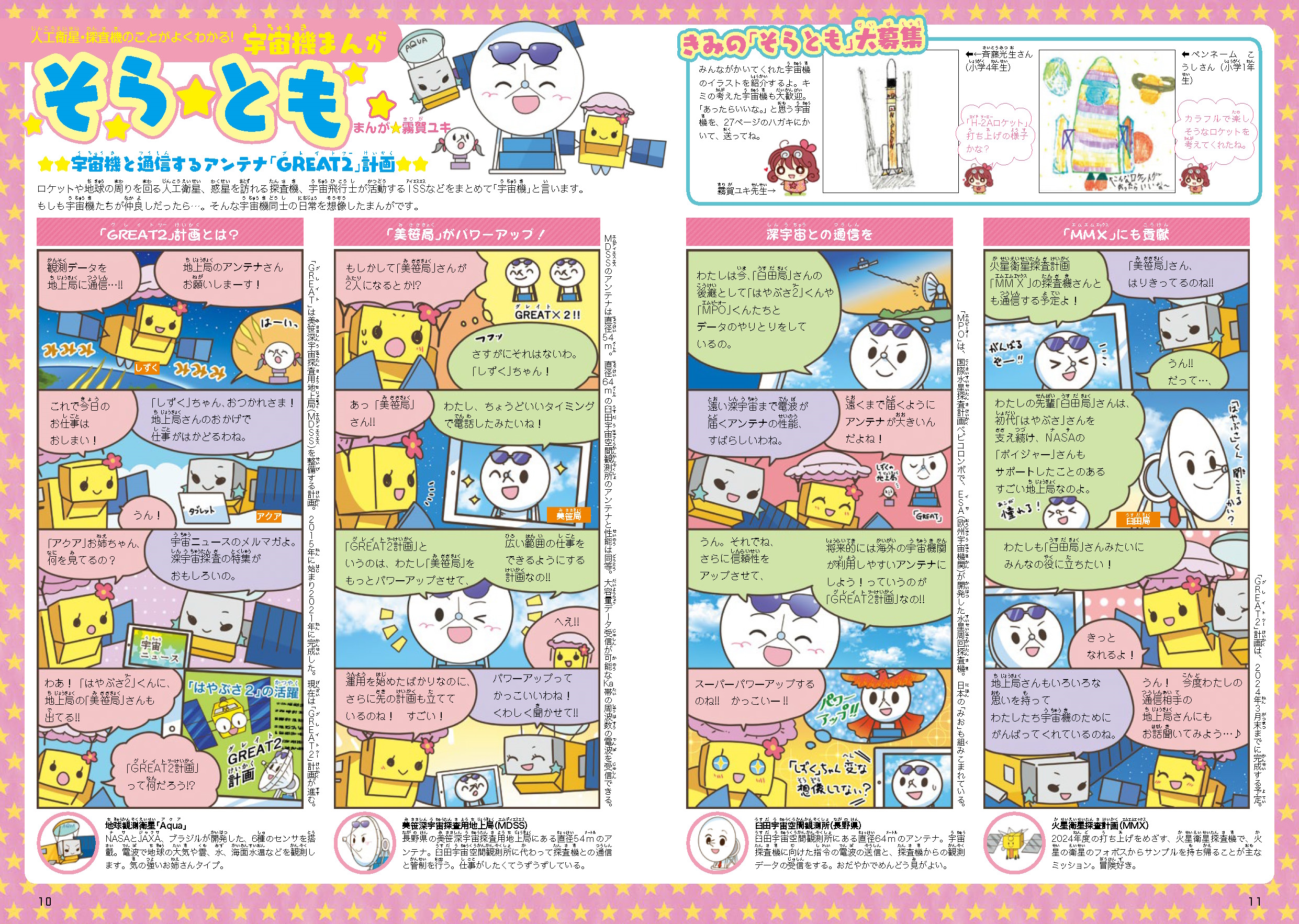 February 7, 2023
An article about the parabolic antennas managed by JAXA has been published on "Hobonichi".
"Hobonichi" published an article on the parabolic antennas managed by JAXA.
Click here for the website (only Japanese)
December 26, 2022
An article on emergency power supply equipment was published in JAXA's 90
JAXA's 90 published an article on the emergency power supply system installed at the Misasa Station.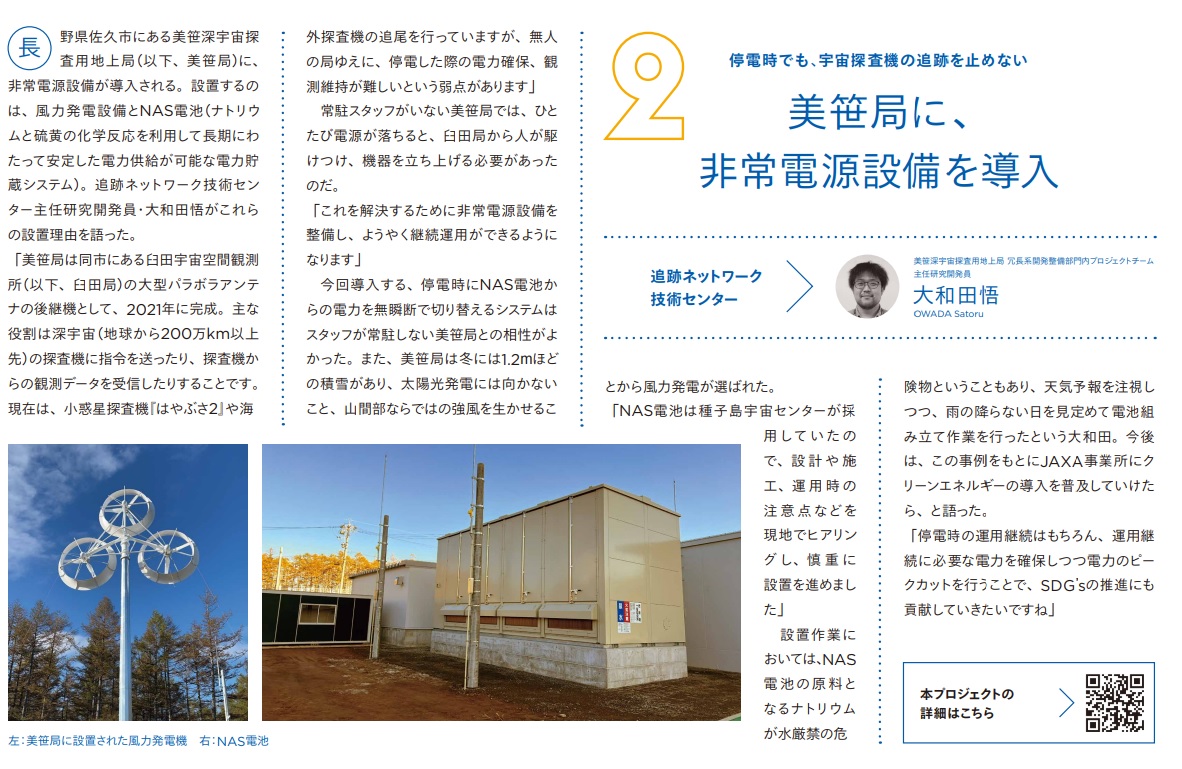 July 13, 2017
GREAT logo mark has been completed. There are two designs. We plan to use them for documents and goods.
Design A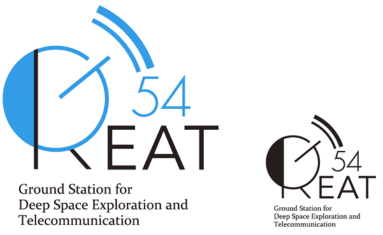 Design B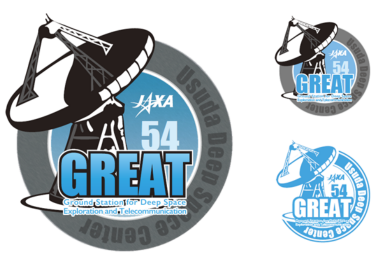 April 11, 2017
The 1/200 Antenna Model has been completed.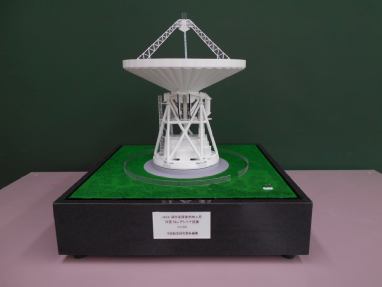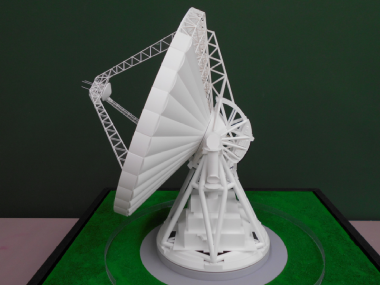 January 21, 2017
The leaflets for general distribution that describes the contents of the GREAT project has been completed.
January 12, 2017
We monthly hold meetings with municipal office workers who support our local preparation. The first meeting of this year was held in Tsukuba Space Center. The meeting with Astronaut Yui Kimiya from Nagano was also realized.
The photo shows Astronaut Yui (third from the right), Mr. Numata, GREAT Project Manager (far left), Mr. Uchimura, Project Sub-Manager (far right), and municipal office workers.