Access
---
Misasa Deep Space Station is a ground station for deep space probes constructed by the Japan Aerospace Exploration Agency (JAXA). It is a facility of Usuda Deep Space Center and is operated by Space Tracking and Communications Center. Please note that it does not accept tours. There is a tour facility at Usuda Deep Space Cener, so please use that.
Nearest station: JR Sakudaira station
When you go through the ticket gate of JR Sakudaira station and go to the right, there is a place where you can see Mt.Tateshina. You can find visually Misasa Deep Space Station on the mountainside in the southwest direction from there.
The photos below are taken from there.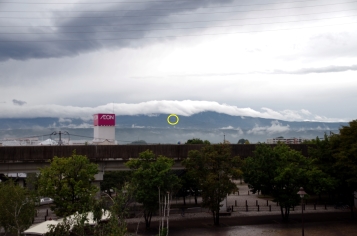 Landscape from Sakudaira station in the southwest direction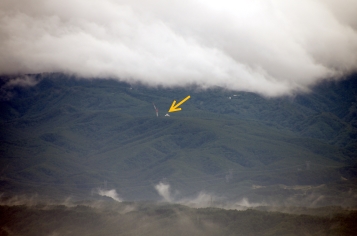 Enlarged version of the yellow circle in the photo above
Japan Aerospace Exploration Agency Misasa Deep Space Station
There is no public transportation to MDSS. Therefore, it is only accessible by car.
From Sakudaira station

It is about 25km from Sakudaira Station. Turn right at the traffic light at Dogenko Entrance on Route141, enter Tateshina Skyline and follow the road.

MDSS is located along the Tateshina Skyline. Please be careful when driving as there are many deer and small animals from the evening to the early morning.

Tateshina Skyline is closed during winter (late November to early June). It is necessary to submit a road permit application and permission to Saku municipal office.

It takes about 40 minutes by car from Sakudaira Station to MDSS.




From surrounding highway

The nearest interchange is Saku-Minami IC.
There is a parking lot for visitors managed by Saku City about 100m above the entrance of the MDSS. If you are looking at the antenna, please use it without parking on the street. About 7 passenger cars can be parked.