NAS battery Installation
October 18, 2022
NAS battery Installation #10
The installation of the wind power plant has been completed.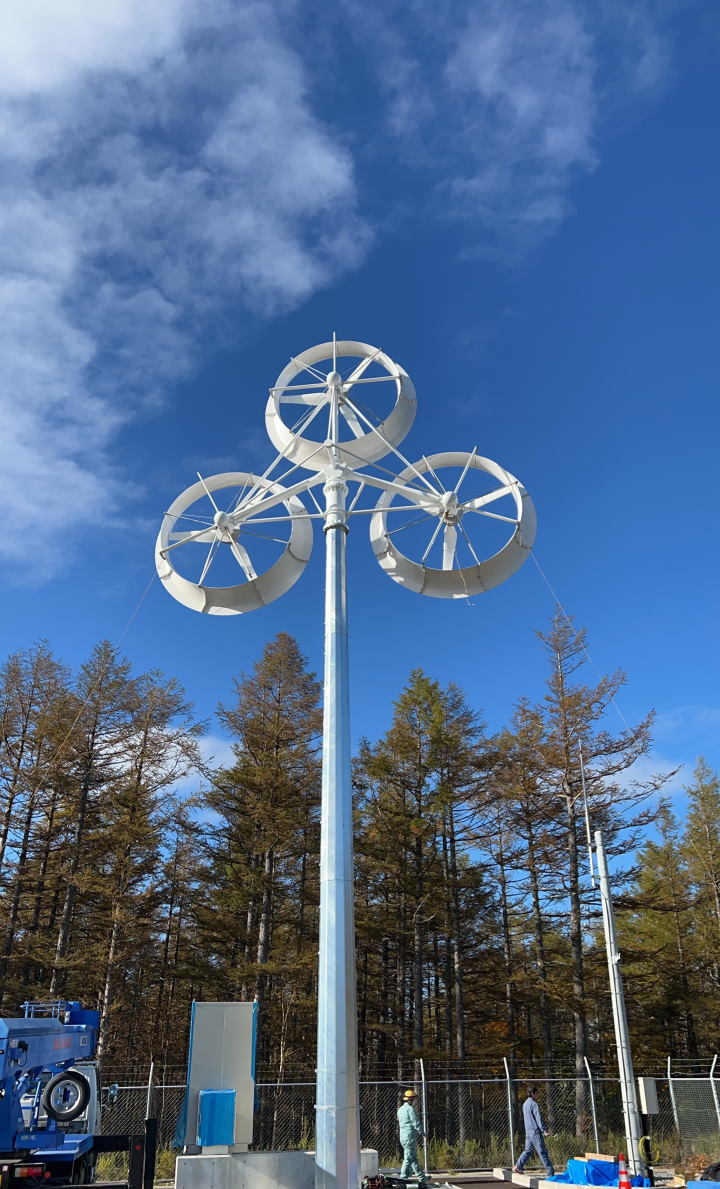 The installation status of NAS batteries and wind power generation was also published on Twitter.
The Misasa Deep Space Station in Nagano Prefecture, which was completed in March 2021, is being further enhanced in anticipation of future support for lunar exploration and overseas probes.
October 18, 2022
NAS battery Installation #9
Installation of the wind power plant has begun.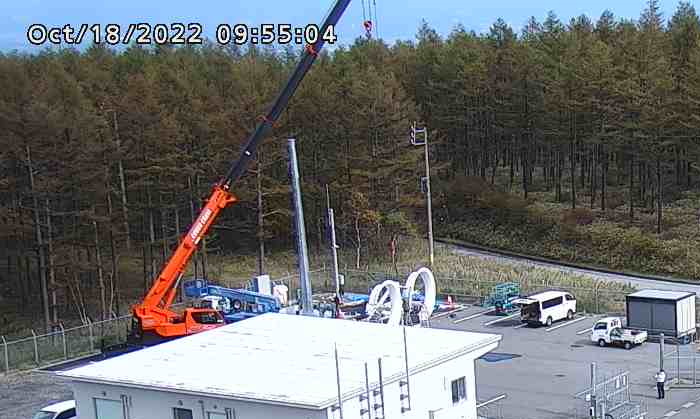 Two of the three windmills have been installed.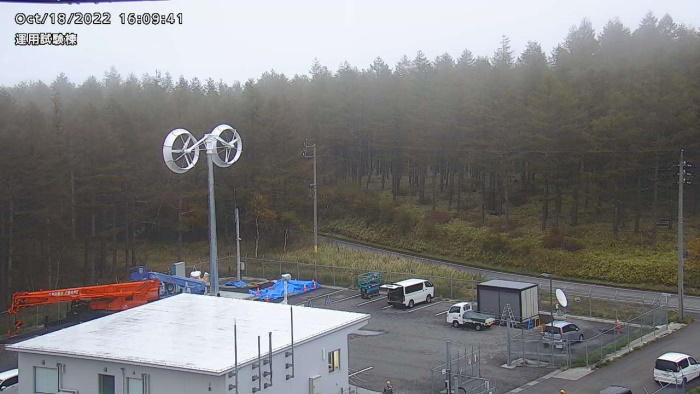 September 20, 2022
NAS battery Installation #8
Installation of the NAS battery has been completed. The installation of the control device in the NAS battery shelter and the installation of the NAS battery have been completed. In the future, we plan to carry out trial operation after a unit test.
Foundation work for wind power generation is underway. Installation of the main unit is scheduled to be completed by the end of October.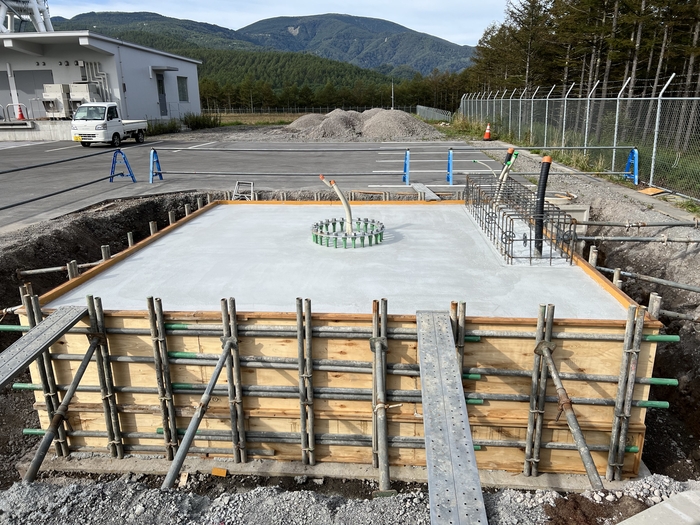 August 2, 2022
NAS battery Installation #7
A shelter was installed to store the NAS batteries. (time-lapse video)
NAS battery shelter with the door open. The NAS battery will be stored in this.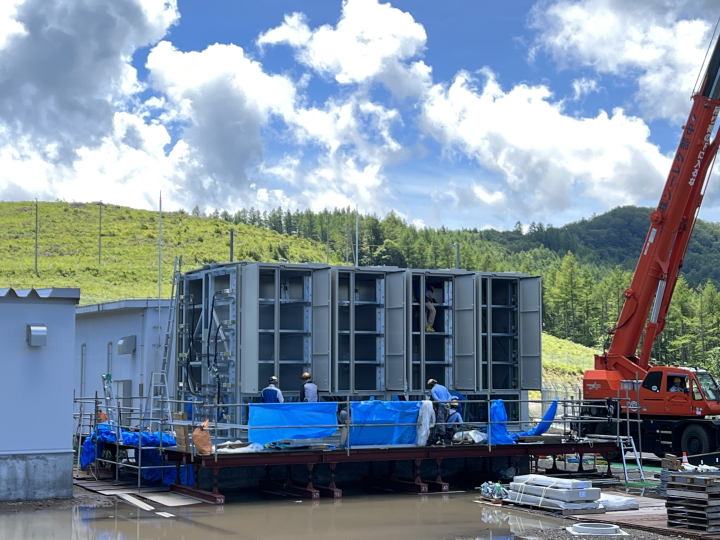 July 14, 2022
NAS battery Installation #6
PCS was brought in and installed at the Misasa station.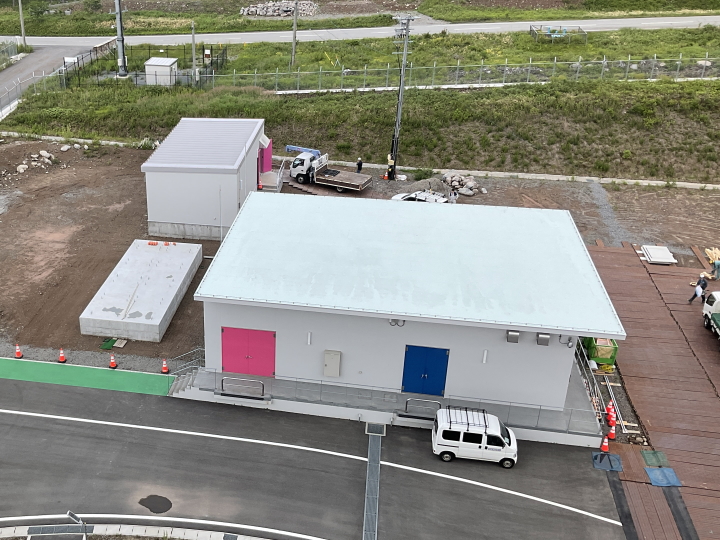 Carried into the shelter for PCS installation (the building on the far left. The large building in the foreground is the power building.)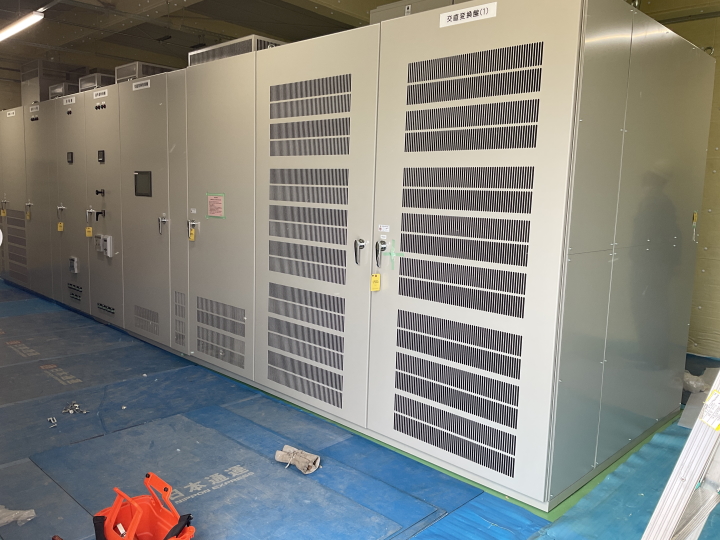 PCS brought in. I'm sorry it's messy because it's under construction.
July 7, 2022
NAS battery Installation #5
We conducted a factory witness inspection of PCS (Power Conditioning Sub-system), which is the core of NAS battery equipment. PCS is a subsystem that controls the charging and discharging of NAS batteries, and controls the instantaneous switching from the system supplied by the electric power company to NAS batteries (or vice versa).
MEIDENSHA CORPORATION is in charge of this PCS.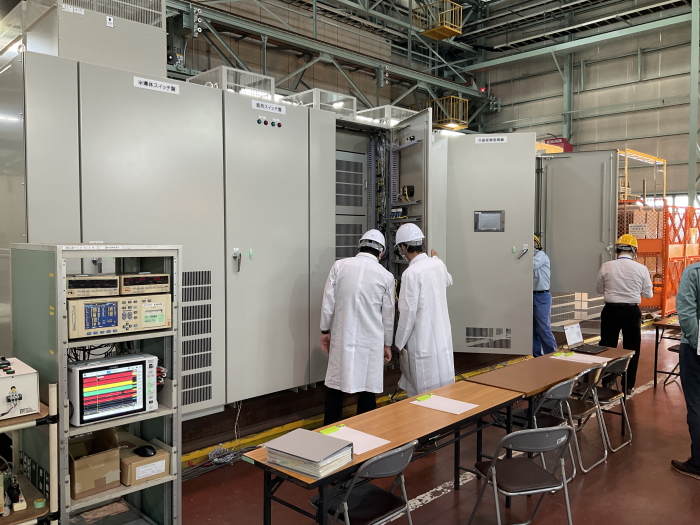 It is a state of PCS inspection at MEIDENSHA Numazu office.
May 18, 2022
NAS battery Installation #4
The NAS battery control room is under construction.
October 29, 2021
NAS battery Installation #3
Completed pouring concrete. We are glad it was done before it snowed.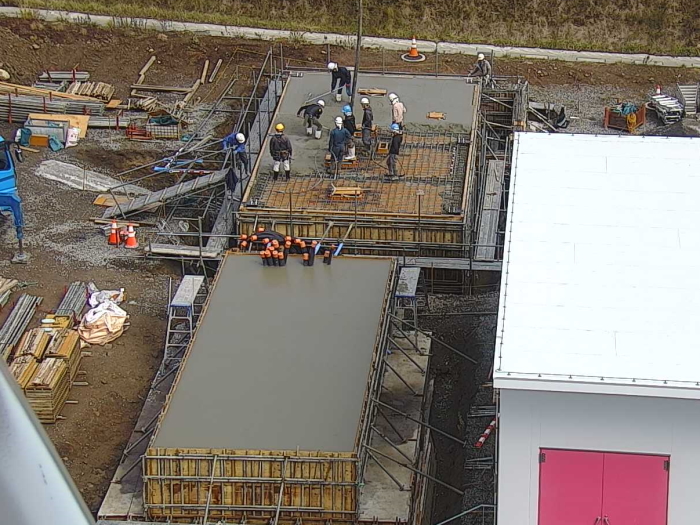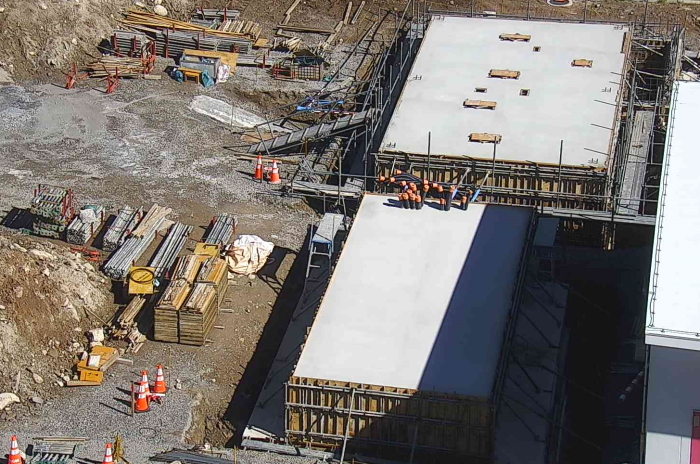 October 15, 2021
NAS battery Installation #2
They are pouring concrete.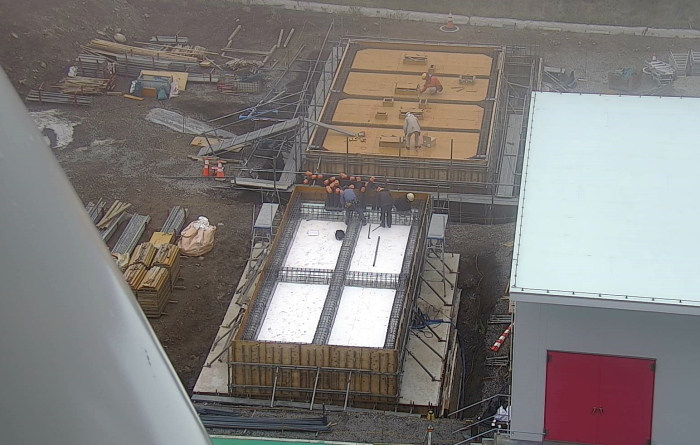 September 29, 2021
NAS battery Installation #1
We have started the installation work of NAS battery as an emergency storage battery facility.
In order to improve the reliability of the Misasa station, NAS batteries that can supply a large amount of power even during a power outage (NAS batteries use sodium (Na) for the negative electrode, sulfur (S) for the positive electrode, and fine ceramics for the electrolyte that separates both electrodes. Introduce a storage battery (secondary battery)).
The foundation work is scheduled for 2021 and the main body work is scheduled for 2022, and the foundation work part has started from September 1,2021.
The photo below shows the status of foundation work.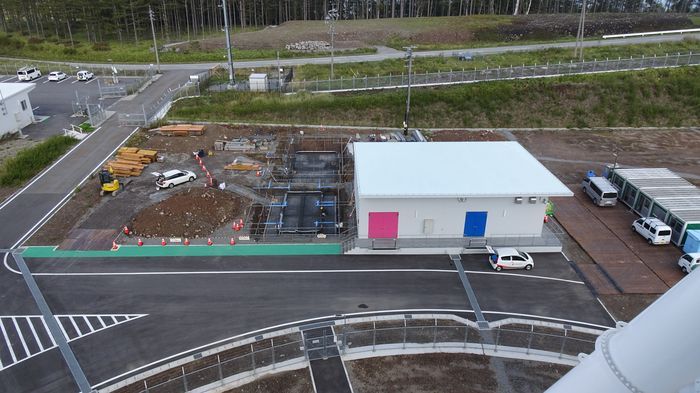 Foundation work for the NAS battery and control unit is underway. The NAS battery is installed next to the power building.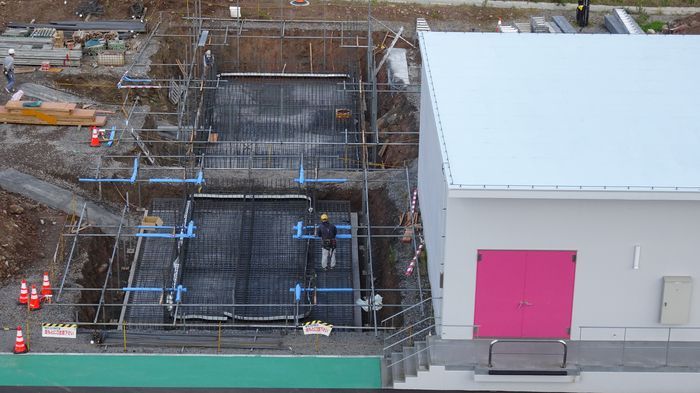 Installation of reinforcing bars