Message from current students
Admissions:Message from current students
Takayoshi Oba
Admission year: 2013
Research theme: Research on convection structure in the solar photosphere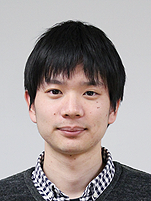 When I was an undergraduate student, I became attracted to astronomy, which can unravel the physics of celestial objects with only information of light. So, I entered a laboratory in the research group of solar-observing satellite "Hinode". The reason why I entered SOKENDAI is very simple, "To analyze observation data from the satellite, it is better to conduct research at the center of the mission, ISAS." I think that it is very important. There are many opportunities because it is the center of the mission. Many researchers in the front line of science and engineering visit our campus, and discuss cutting-edge research. We have many opportunities to discuss our research with them. Additionally, some laboratories have opportunities to be involved in "practical experience" including satellite operation. It is unique to ISAS. For students who major in astronomy using flying objects such as satellites, balloons, and rockets, SOKENDAI is the best place to train themselves.
Hideya Kashioka
Admission year: 2016
Research theme: Research on attitude control using solar radiation pressure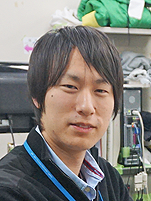 The reason I chose SOKENDAI is that I can conduct research on spacecraft not only for theoretical studies or prototypes but for practical use. When I was an undergraduate student, I consulted with my supervisor and he told me about SOKENDAI. Then, I asked faculty members in SOKENDAI who are in areas of interest about their research and school life and decided to enter SOKENDAI. In SOKENDAI, faculty members who are active in space and astronautical science fields give lectures in the ISAS campus. The lectures provide the textbook way as well as knowledge from their experience in development and caution in research. Additionally, we can discuss our own research. They are very helpful. And, students stimulate each other through workshops and seminars with students in other departments. SOKENDAI has an environment for cutting-edge research and development, so it is a wonderful place for aggressive students who want to be actively involved in space and astronautical R&D fields in the future.