Department Chair
About us:Department Chair
Let's join the researchers' dreams and cravings for "elucidating mysteries in the universe", "expanding the area of human activities in the universe", and "developing tools to fly in the universe at will"!
The graduate students of this department take classes and conduct research at JAXA Sagamihara campus. The department provides an opportunity for high-level education and advanced research through the theoretical study, the analysis of acquired data, and the practice of advanced R&D in Astrophysics, Solar System Sciences and Space Engineering. In addition, it is expected to cultivate not only depth of knowledge in Space Science but also the planning skills for space projects by touching on the most advanced and complex space projects.
We welcome admission of university students and adult students in the world who wish to forge the future of space and astronautical science learned at SOKENDAI or wish to devote their knowledge and capability to the forefront of the society.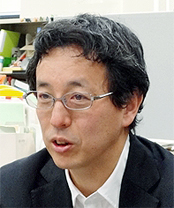 Chair of Department of Space and Astronautical Science
Prof. Yuko Inatomi