Visiting

Feel Close to the Space at the ISAS Sagamihara Campus
The main campus of ISAS locates at Sagamihara City. ISAS hosts regular open campus as a part of ISAS's outreach and education program.
Admission free. There are free but limited car parking.
Please register at the Gate House when you enter the campus.
Address and Contact
3-1-1 Yoshinodai, Chuo-ku, Sagamihara City, Kanagawa Prefecture, 252-5210
Phone: +81-42-759-8008 (9:30 a.m. to 5:45 p.m.)
Opening hours
9:45 a.m to 5:30 p.m. The visitors' area opens 7 days of the week, but it is sometimes closed. An announcement will appear on the ISAS's website when we close.
Food, Bevarage and Souvenir
Self-service vending machines with cold drinks and coffee in the Exhibition Room. You can sit down and take a rest with drinks at the common area in the Exhibition Room. You are also very welcome to use outdoor bench to consume food and drink brought from home. During lunch time, you can use cafeteria.
There is a shop of the University of Tokyo CO-OP ISAS that sells souvenir as well as lunch boxes, sandwitches, drinks and refreshments. The shop opens 9:30 a.m. to 4:30 p.m., on business days.
Others
Please refrain from entering the areas and facilities that are not opened for public.
Assistance dogs (service dog, guide dog, and so on) are allowed in the campus.
Please use outdoor bench to eating and drinking.
Please take all your garbage back home with you. Thank you for your cooperation.
Smoking is prohibited inside the campus except smoking area.
Regular Open Course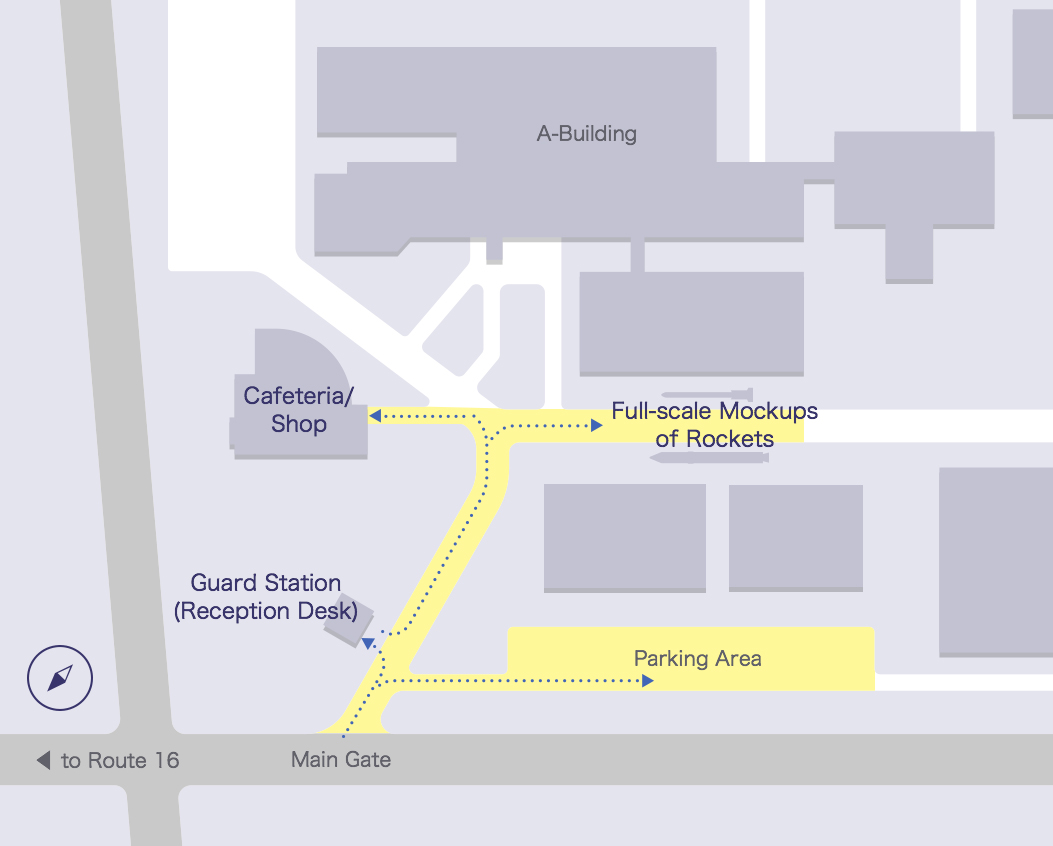 Highlights
Exhibition Room (Now Closed)
The Exhibition Room in the main building of the Sagamihara Campus includes a full-scale model of the Asteroid Explore "HAYABUSA", mockups of satellites and explores. The history of the Japanese space science is also exhibited.
Outdoor
Meet full-scale models of M-V and M-3SII Rockets with explanation panels.