TOP > Topics > 2012 > S-520-26 launch result

S-520-26 launch result
JAXA launched the sounding rocket S-520-26 at 5:51 a.m. on January 12, 2012 (Japan Standard Time) from the Uchinoura Space Center. The vertical angle at the launch was 72.5 degrees. The S-520-26 was designated to clarify the combining process of the neutral atmosphere and plasma in the thermosphere.
The rocket flew smoothly, and opened its top part (the nose fairing) at 56 seconds after liftoff to start observations at 58 seconds. When it reached its maximum altitude of 298 km at 278 seconds, the lithium emission system was ignited to release lithium vapor to be dropped into the south eastern ocean of Uchinoura.
One of the onboard devices (the ion mass energy analyzer) did not perform observations successfully, but other devices, including an impedance probe, Langumuir probe, beacon transmitter, electromagnetic measurement device, and solar sensor, worked properly throughout the ascending and descending of the rocket. Reddish clouds due to lithium gas released from the rocket were seen for about 30 minutes from the ground observation points in Uchinoura, Shukumo, and Muroto. The acquired data this time will be analyzed in detail.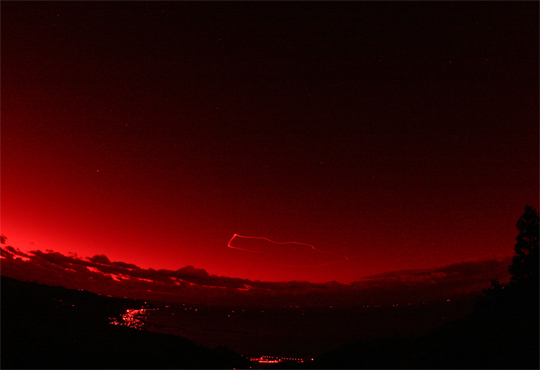 Reddish clouds due to lithium gas emitted from the rocket (6:11 a.m. from Muroto)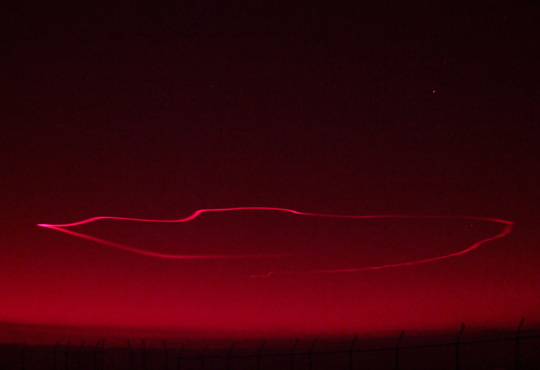 Reddish clouds due to lithium gas emitted from the rocket (6:16 a.m. from Uchinoura)